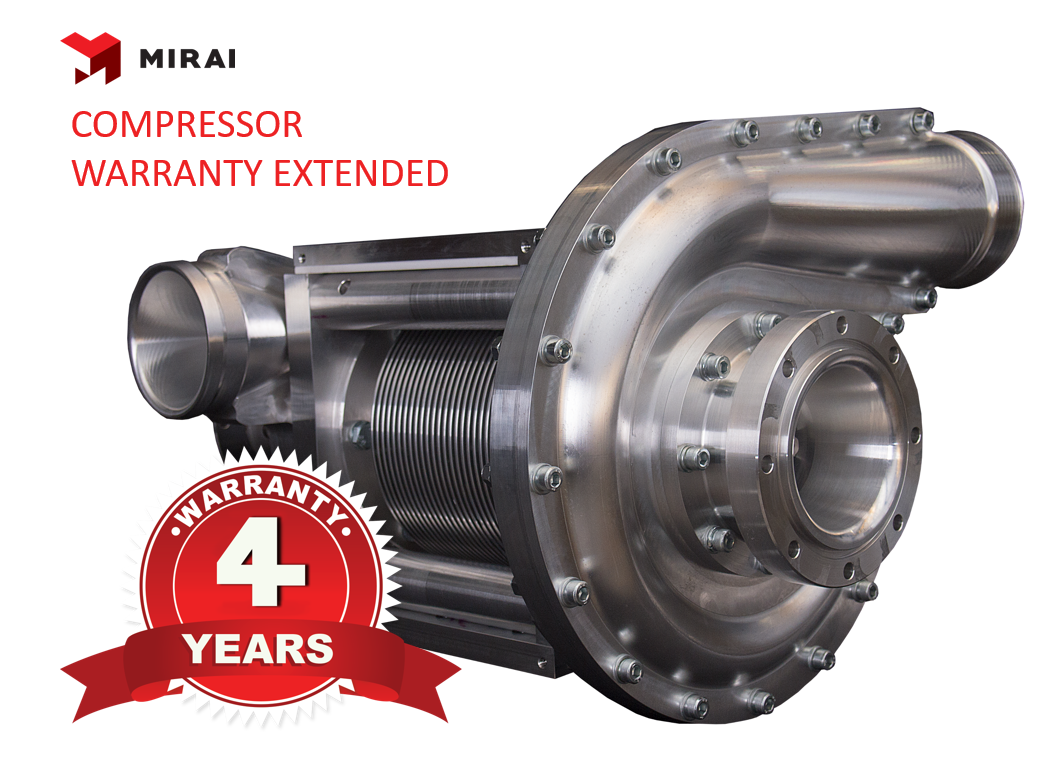 MIRAI is synonymous with high-quality and green solutions. This is why a company with years of experience runs warranty extension packages. The assurance in the technology and the flawless operation of the equipment over the years shows how firmly the company stands behind the solution of reliable and environmentally friendly cooling.
MIRAI company has announced a 4-year warranty on all MIRAI turbo-compressors for machines produced in 2018-2021.
The turbo-compressor is the heart of the machine and must work continuously to keep the entire refrigeration system alive. The extended warranty on compressors exceeds the guarantees offered by most major brands. This move provides an additional level of confidence in Mirai's technically-minded focus and confidence in the quality of its product. The confidence in our machines and their parts are proven and ensures the reliability of our products.
Сustomers should benefit from this confidence and build their trust in our eco-friendly solutions, so we decided to give them two additional years of warranty on the compressor when they purchase our machines. If the reason falls within the parameters of the warranty, you are absolutely protected, even in the unlikely event of a breakdown, our customer doesn't have to worry, because the compressor will be replaced absolutely free.
Stay connected with us and be the first to read all our news!