Application
A solution for low and ultra-low temperature storage
For long-term storage of e.g. modern vaccines (mRNA), the requirements are incredibly stringent and any temperature error is unacceptable and could be fatal. It is known that vaccines must be stored at very low temperatures (usually -75°C ) temperature accuracy is always a special concern. This is not a problem for Mirai Intex air-cooled systems and it cannot be overlooked that several renowned manufacturers and logistics service providers from the pharmaceutical sector have already placed their trust in this technology. Users have come to appreciate the technology and realize that it has in fact revolutionized the ultra-low temperature sector, as ULT storage has never been so simple, efficient, and safe.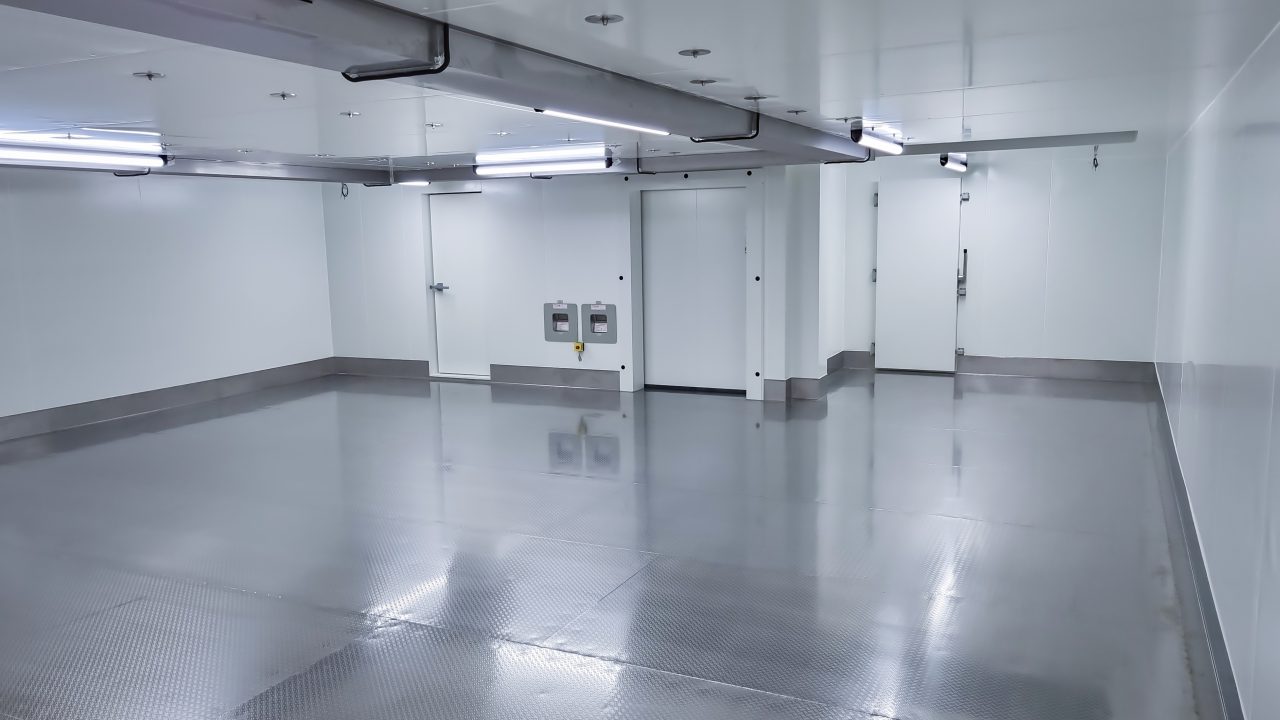 Recipharm Wasserburg / Project 10/2021
Storage solution with two independent storage rooms of 185 m3 each and a storage area of 85 m2, freely and independently adjustable with temperatures from -90°C to -20°C. Each room is cooled with N+1 redundancy from 3 Mirai Intex MC10 O/W machines, using only air as the refrigerant. The control quality is +/- 0.5 K with an empty room temperature uniformity below < 2 K. Through a mechanical unique defrosting procedure with Mirai SnowCatcher, the quality is maintained at all times and the air is dehumidified by reducing the dew point. This ensures particularly high product quality during storage. In addition, speed control ensures particularly efficient operation of the units with partial load.
The cooling water is supplied independently by two redundant R290 (propane) STRATOS chillers from Secon. In addition, the entire plant is protected against power failure by an emergency diesel generator.
A Secon cold brine kit is also used to control the temperature in the airlock, which reduces the heat input into the chambers to -20°C. The installation is therefore equipped exclusively with natural refrigerants. Thus, the facility is completely environmentally friendly, efficient, and safe for vaccine storage.
The main engineering works were performed by the German engineering firm Refolution, which specializes in environmental refrigeration projects.
Main contractor Teledoor - the expert and market leader in insulation technology provided the panels; company's high-tech products are always positioned as extremely reliable and designed for long-term industrial use.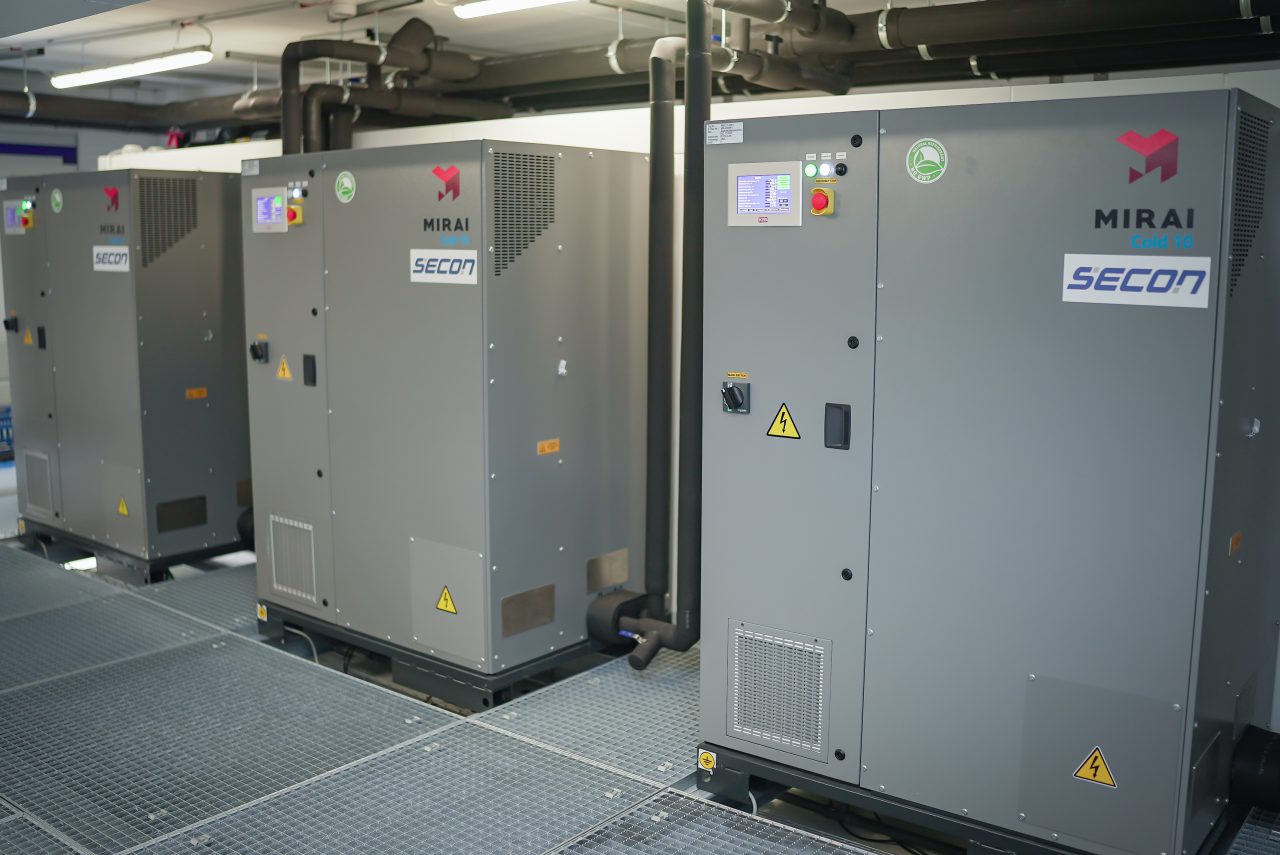 Benefits of MIRAI Cold 10 O/W:
Low-maintenance
Long-life technology Oil-free ( Air Cycle turbocompressor)
Ice-free - automated continuous humidity extraction via Snow Catcher
Energy efficient
Environmentally friendly and safe with GWP 0 and a maximum operating pressure of 1.2 bar
Future-proof
Free and freely available refrigerant
No risk of suffocation or explosion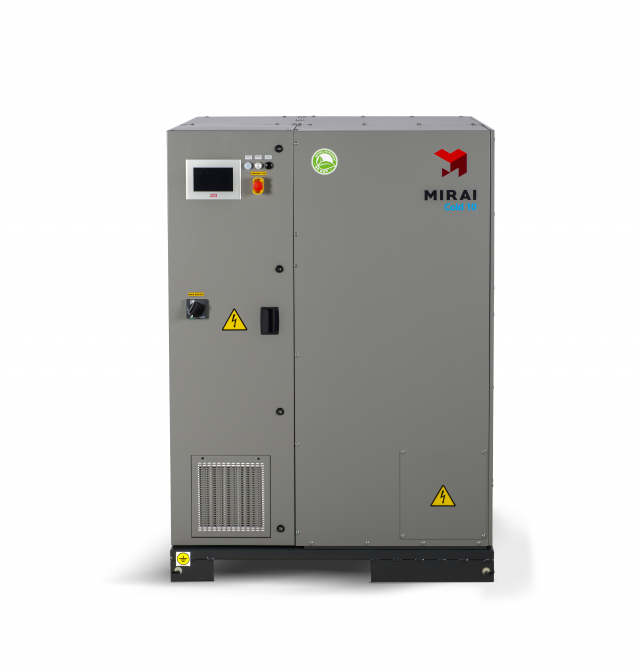 MIRAI Cold machines can be used in various configurations depending on the end design of the complete system. For systems with larger cooling demands multiple MIRAI Cold machines can be run in parallel. Each application is unique and Mirai Intex is eager to find the perfect ultra-low temperature refrigeration solution for your application.
Stay connected with us and be the first to read all our news!