Back to all articles
MIRAI Cold products take RAC COOLING AWARDS by storm yet again!
November 30, 2021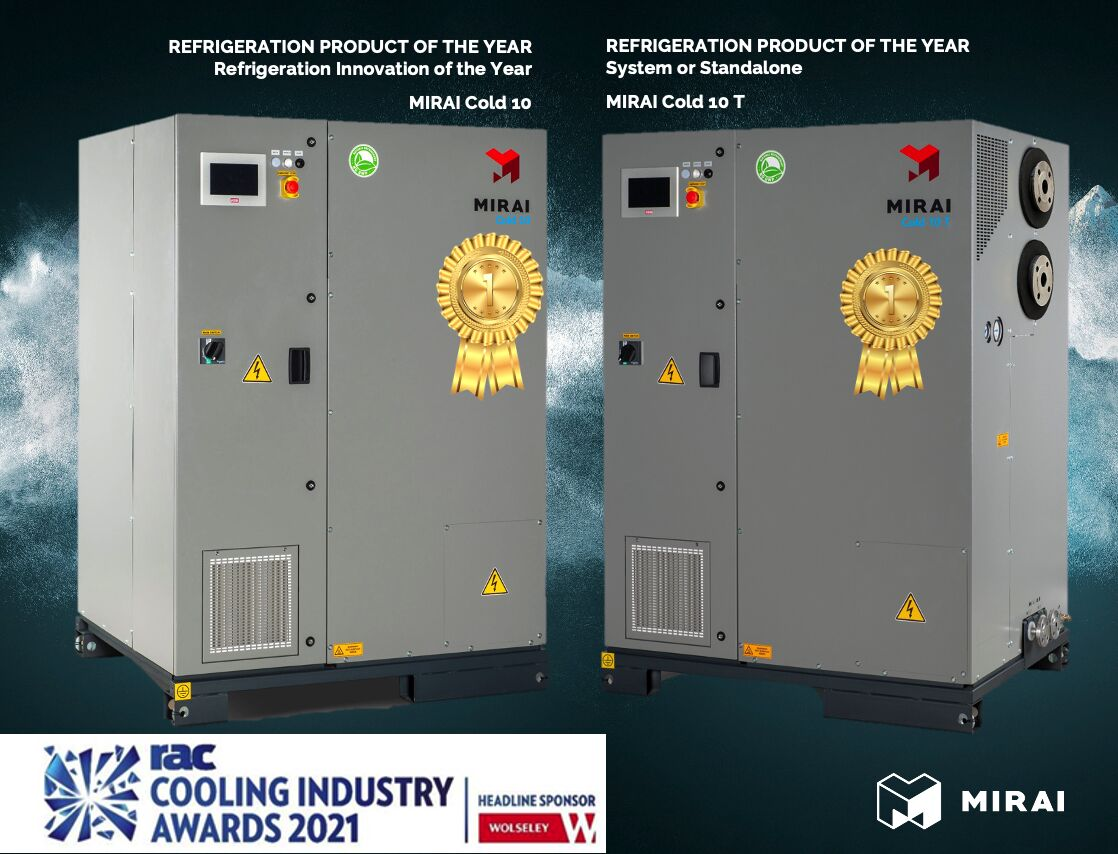 Winning awards is always exciting.
It feels good to have our team's hard work and dedication recognized by a prestigious and authoritative organization RAC COOLING AWARDS again!
Our ultra-low temperature air-cooling technology has made a breakthrough and shows the high results of a reliable, environmentally friendly, and easy-to-use innovation.

It is great to see the awareness of customers who use Mirai refrigeration technology and thereby globally save our planet and take care of clean and environmentally friendly production. Even more important is the fact that these awards will motivate our whole team to set and achieve new goals and broaden the horizons of our own ambitions.

Mirai Cold 10 T is perfectly suitable for process cooling applications for temperatures from -40ºC to -110ºC.

Mirai Cold 10 is our most popular product for storage application for temperatures down to -110ºC with active humidity extraction.

We use air because we care!
Stay connected with us and be the first to read all our news!