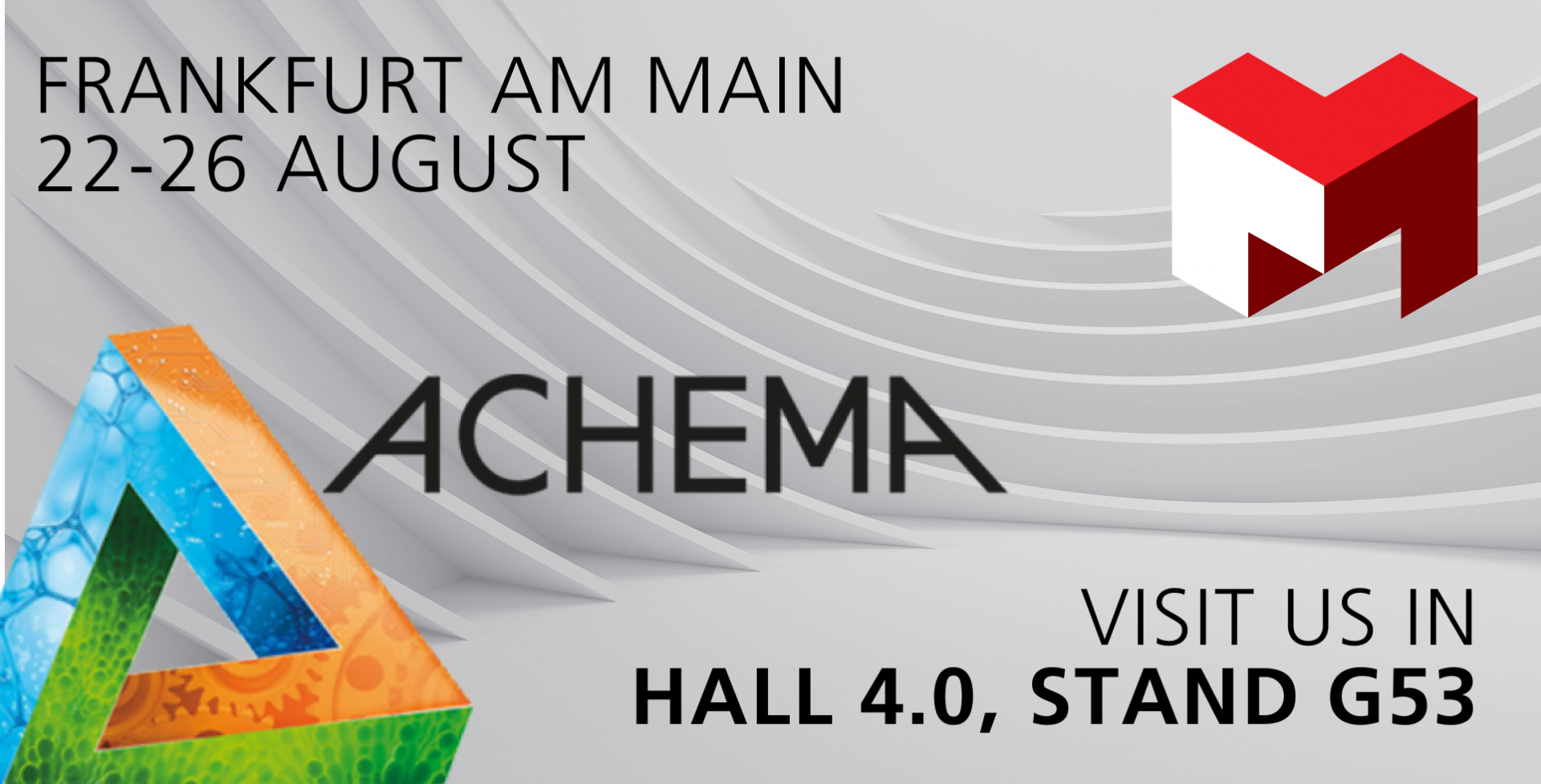 With the new event date at the end of the summer 22.08- 26.08, we are confident that ACHEMA 2022 will take place reliably, safely and with maximum success for all exhibitors.
At ACHEMA in August, we will present our unique MC 15 C/W/T closed-cycle machine.
MIRAI Cold's closed-cycle refrigeration machines are plug-and-play solution for ultra-low temperature refrigeration with environmental and sustainability in mind. Several machines can be used in a modular configuration for redundancy and convenience.
The machine is designed to provide and maintain ultra-low temperatures from -40°C to -130°C in refrigeration processes in various industries, particularly in freeze drying/lyophilizing processes.
Lyophilization is mainly used in pharmaceutical and biotechnological research and the industrial production of cosmetic products or drugs such as tablets, but also in drying foodstuffs and the preservation of archival materials (i.e. books and documents).
Large industrial plants or facilities need to cool production processes almost all year round. The Mirai solution is not only environmentally friendly and does not contain any F-gases or oils, but it is also extremely efficient.
Another application is solvent recovery - the preferred method of recycling among many industrial manufacturers because Mirai provides a cost-effective solvent recovery solution and minimizes the negative impact on the environment. Only natural refrigerant (air) is used in several stages of the cooling process. The ultra-low temperature process is realized with the MIRAI INTEX refrigeration unit with the MIRAI Cold air cycle.
Our core advantages:
SAFETY (Air as the refrigerant! With our systems the customer is completely independent of the phase-out of synthetic refrigerants and can use the storage for decades.)
HIGH RELIABILITY AND EFFICIENCY (The innovative technology with only one compressor, as opposed to cascade systems that depend on several compressors running at the same time, is beneficial in terms of reliability and convenience.)
Our technology has no phase change, no oil, and thanks to the air bearing, it is not subject to wear and tear. Air as a refrigerant is free, which makes the technology very economical to run.
A plug-and-play solution, which requires no additional construction work, moreover, it is delivered all over the world.
FLEXIBILITY (Temperature adjustment from -40°C to -130°C in just a few clicks via an easy-to-use touch screen. Reliable and innovative technology guarantees high availability with low maintenance.)
Event details
Venue: Frankfurt am Main, Germany
Hall 4.0, Stand G53
Date: 22-26 August 2022
Opening hours: 9am to 6pm, Friday to 4pm
Stay connected with us and be the first to read all our news!