Back to all articles
MIRAI Cold 20 HOF, a revolutionary solution for blood plasma freezing
July 31, 2023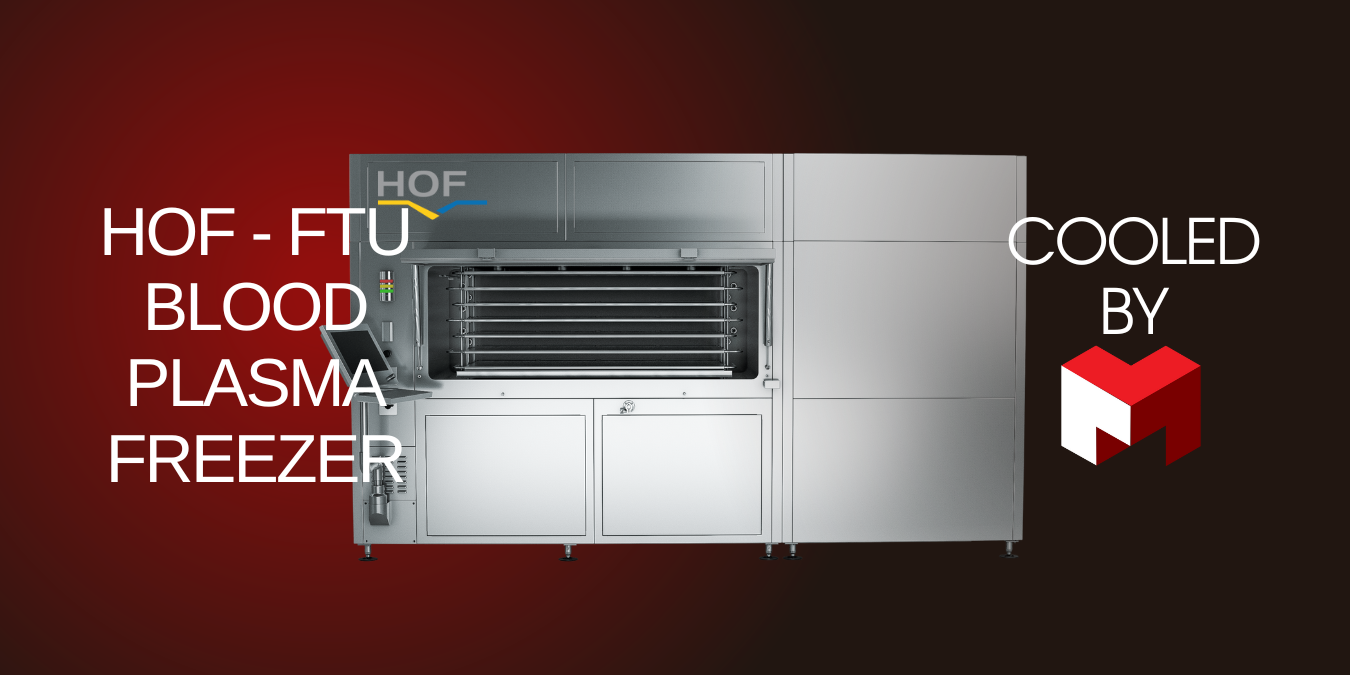 A revolutionary solution for blood plasma freezing: the MIRAI Cold 20 HOF , specially designed for HOF Sonderanlagenbau GmbH and adapted to their latest Freeze and thaw unit.
It is the first machine of its kind to utilize integrated air-cycle technology for a minimal footprint on site. This was made possible by the cooperation with our partners HOF Sonderanlagenbau, Refolution and Secon. This is not the first big project with our partners, but it is no less significant and important.
Complitly environmentally friendly with air as refrigerant, with zero GWP. With advanced air cycle technology, this closed-cycle system ensures precise ultra-low temperature refrigeration. The refrigeration machine at the bottom and chamber on top, maximize space efficiency. Mirai Cold technology provides a new level of temperature flexibility, allowing temperatures as low as -90°C to be regulated. Integrated MC20 HOF is equipped with a highly technological Turbo-module from MIRAI Intex, which doesnt use any oil for lubrication, adjusts rpm automatically and is designed for maximum efficiency and reliability. This technology ensures the same freezing conditions at all times and the same shape of each plasma pack. Experience unmatched temperature accuracy, reliability and safety with real-time monitoring.
The importance of blood plasma freezing cannot be overstated, and thanks to modern technology such as the HOF - FTU BLOOD PLASMA FREEZER, we can maximize the valuable resource of plasma for the benefit of all.
If you would like to have the same advanced solution for your company, please contact our partner HOF Sonderanlagenbau GmbH.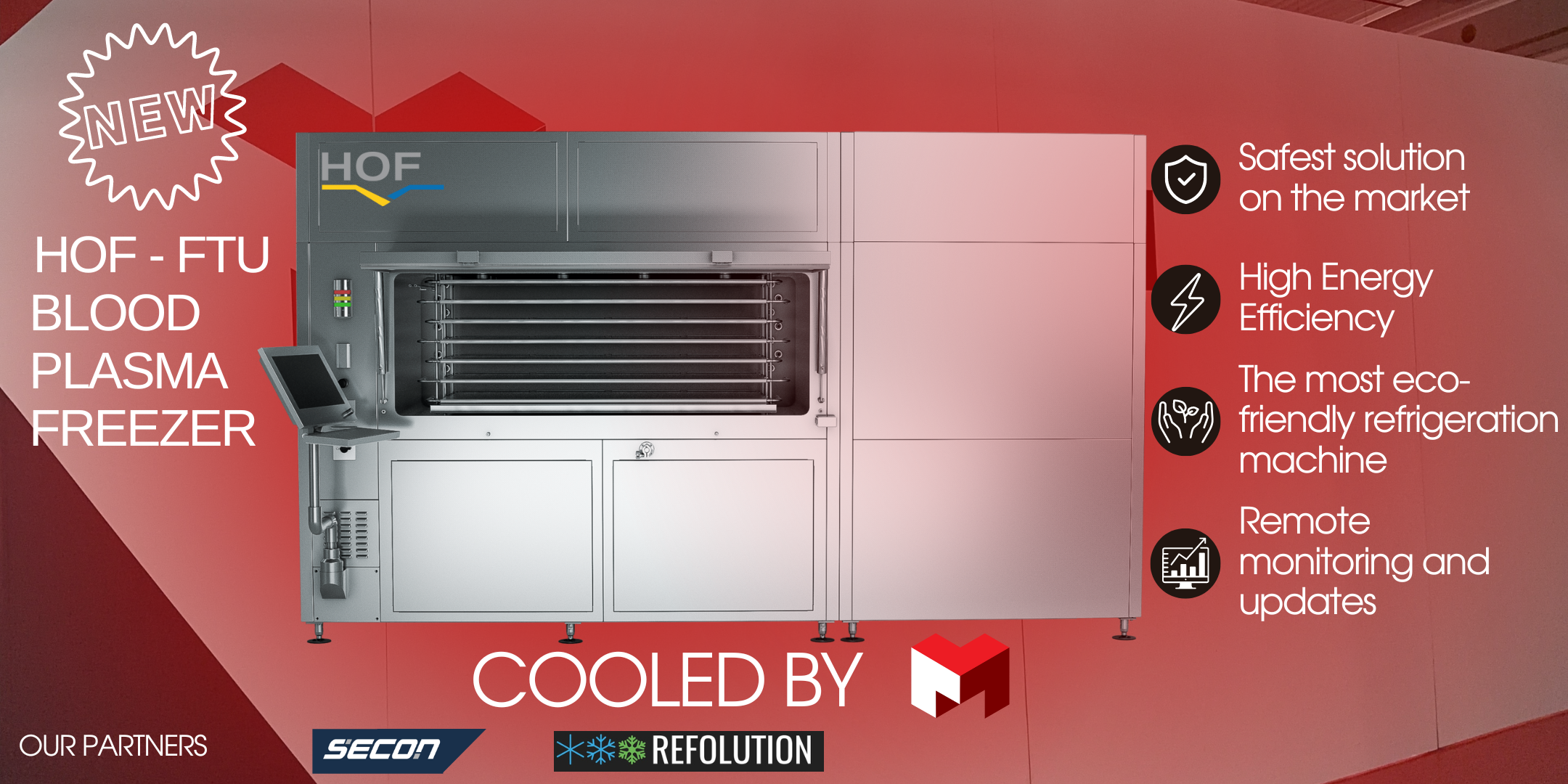 Stay connected with us and be the first to read all our news!