Back to all articles
MIRAI Intex recognized as best in class, awarded Natural Refrigerants Label by ATMOsphere.
May 9, 2023

We are thrilled to announce that MIRAI Intex has been recognized as a Best in Class natural refrigerants company by ATMOsphere. As a global leader in innovative refrigeration systems, we are proud to be at the forefront of sustainability and environmental responsibility.
At MIRAI Intex, we have always been committed to developing high-performance, eco-friendly refrigeration solutions that can meet the diverse needs of our clients around the world. Our ATMOApproved Label is a testament to this dedication, and we are honored to be recognized for our gold standard approach to qualifying industry leaders that have real impact in the market with natural refrigerant systems.
One of the key reasons we applied for this label is our belief in the importance of using natural refrigerants to minimize the environmental impact of refrigeration systems. By using cutting-edge technologies such as our air cycle refrigeration systems, we are able to reduce energy consumption and waste heat while maintaining ultra-low temperatures with high precision. This not only saves our clients money on operating costs, but also helps to mitigate the impact of refrigeration systems on the planet.
We are excited to continue our work in developing innovative refrigeration solutions that prioritize sustainability and efficiency. Thank you to ATMOsphere for recognizing our efforts, and to our clients for choosing MIRAI Intex as their trusted partner in refrigeration.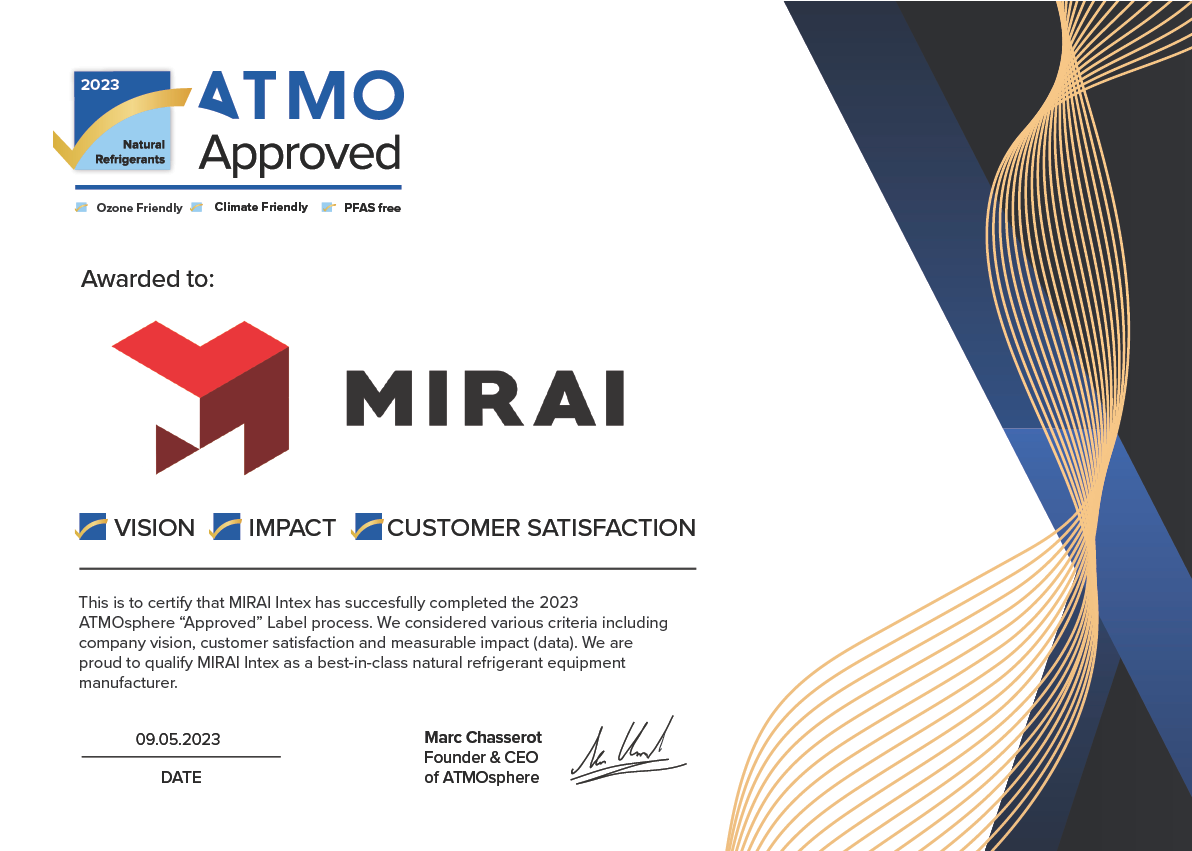 Stay connected with us and be the first to read all our news!