The world is facing an energy crisis and is searching for new sources of energy to meet increasing demand. While the green energy revolution has made progress in recent years, it is not yet able to fully meet the needs for heating and electricity. In this urgent situation, we need to find alternatives to gas, and biogas is a promising option.
To address this need, MIRAI INTEX has developed the MIRAI LNG 80, a refrigeration machine for the liquefaction of biogas. This machine is a modified version of our standard MIRAI Cold 80T, which is typically used for process cooling applications. The modifications include high pressure protection, water supply cut-off protection, over-current protection, sequential and phase failure protection, high temperature protection, sensor failure protection, gas leakage protection, and a housing ventilation system, among others.
The MIRAI LNG 80 is inverter-driven for peak part-load performance. It uses nitrogen as a natural and environmentally friendly refrigerant. MIRAI LNG 80 connect directly to the client's condensate heat exchanger, that make it universal equipment for any Biogas liquefaction production.
The high energy efficiency of the MIRAI LNG 80 makes the process of gas liquefaction more cost-effective, increasing the value of bio-LNG. The machine is available in several modifications to meet the specific needs of different customers. It can be used for the liquefaction of pure bio-LNG or for productions that liquefy gas with impurities.
In summary, the MIRAI LNG 80 is a unique solution for any bio-LNG liquefaction process that takes into account the specific needs of the customer and offers an environmentally friendly solution with high efficiency.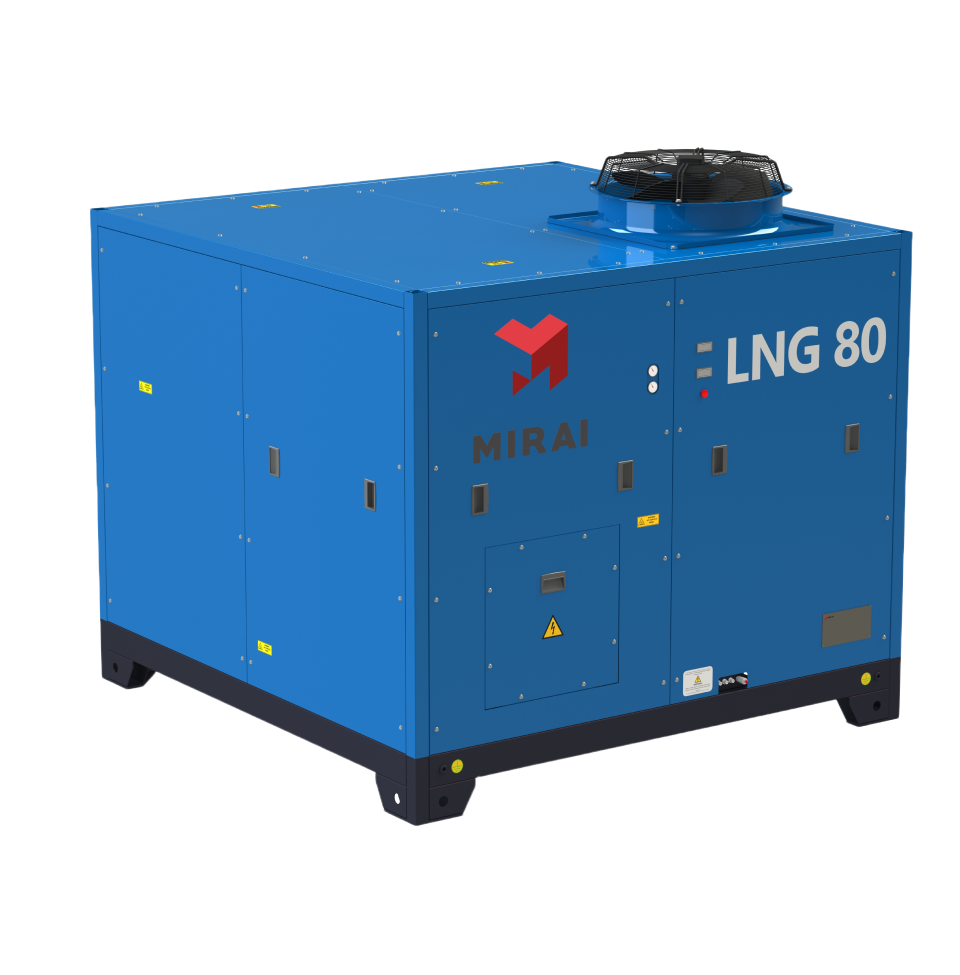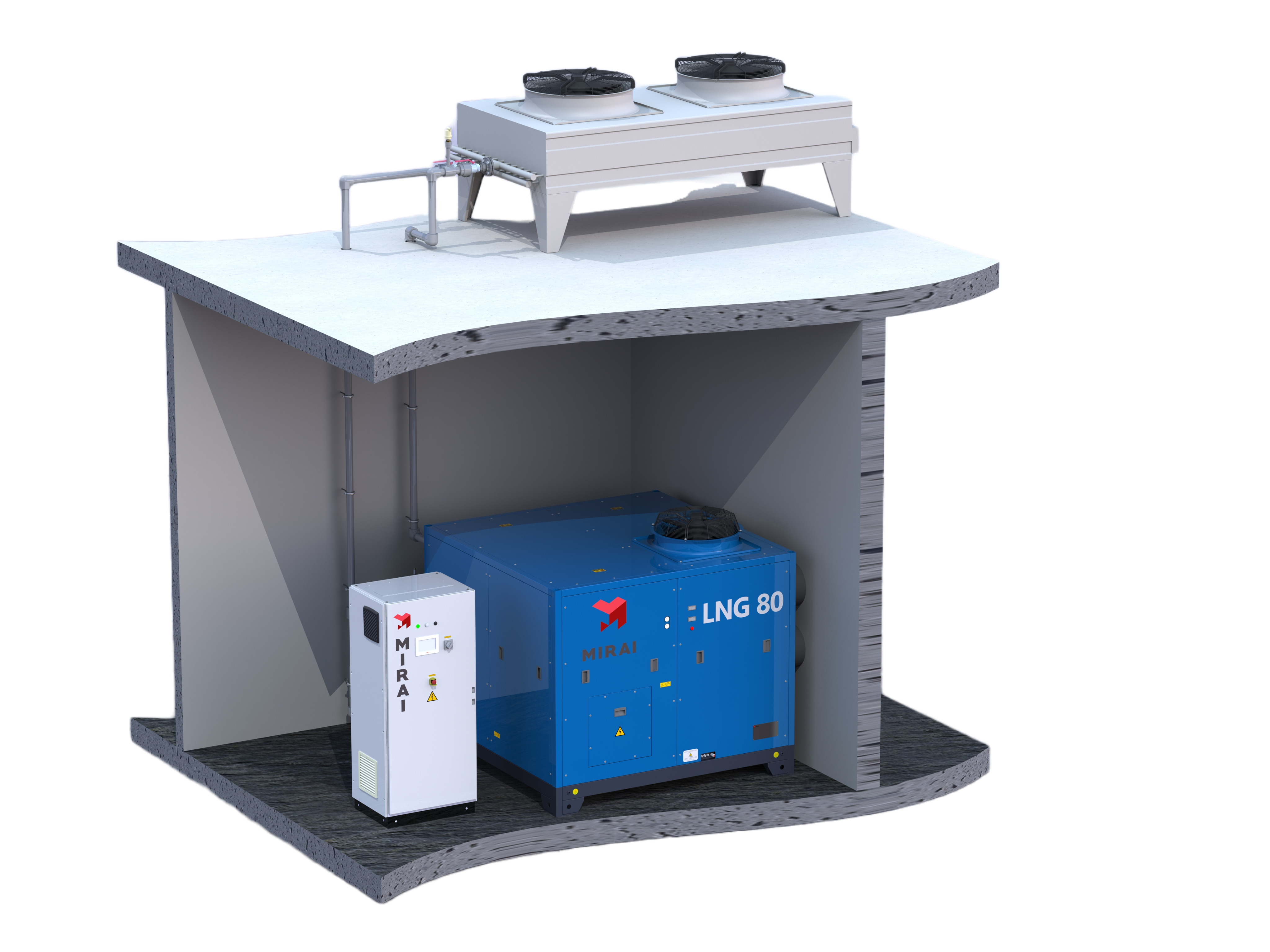 Stay connected with us and be the first to read all our news!